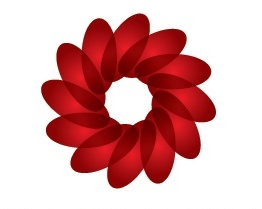 Dooter Malu
Senior Manager / New York
Dooter Malu leads Kings & Goodman's strategic engagement in North America. Dooter
is an international law and development professional with over 10 years experience in
project management, law reform, financial institutions, human rights and international
criminal law. He is a graduate of Harvard Law School, and previously served as the Head of the Freedom of Information Unit at the Human Rights Commission in Nigeria, responsible for promoting and enforcing the recently enacted freedom of information law among federal government departments and agencies in Nigeria. Dooter worked with the office of the prosecutor at the International Criminal Court and the United Nations Criminal Tribunal for the former Yugoslavia both in the Netherlands, where he was involved in the prosecution o suspects responsible for the 2007 post election violence in Kenya and the Srebrenica massacre respectively. Dooter also served as an in-house counsel for Keystone Bank in Lagos, Nigeria for many years where he coordinated the legal work of 35 branches of the bank and handled over 1000 individual transactions in the process. He is currently a consultant with Robert Half Legal in Washington DC, United States. Dooter holds Master of Laws degrees from Harvard Law School and the University of Turin in Italy. He has served as a delegate at the Nigeria-Switzerland Political Dialogue on Human Rights and a reader for the Mandela Washington Fellowship 2015. He Is the Co-Chair of the Harvard Law School Black Alumni Reunion and is a member of In Vino Vertias at the Harvard Law School.
Dooter is a strategic leader with Kings and Goodman. He has over 10 years of professional experience in both legal and developmental organisations, practicing in many high-level cases whilst also serving senior legal positions. Dooter is still heavily involved in community and academic organisations such as the Mandela Washington Fellowship and Harvard Law School.