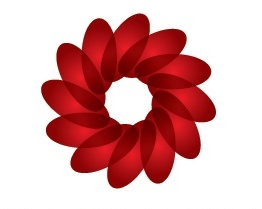 Jon Richardson
Partner
Jon is a Partner at Kings and Goodman and international and strategic engagement lead. Jon is a former diplomat with more than 30 years' experience in the Australian Department of Foreign Affairs and Trade (DFAT). He served most recently as Australian High Commissioner to Nigeria (2013-15) with non-resident accreditation to Cameroon, Gabon, Niger, Benin and The Gambia. From 2004-2008, Jon was High Commissioner to Ghana with responsibility for Cote d'Ivoire, Senegal, Sierra Leone, Guinea, Liberia and Togo.
As High Commissioner, Jon developed high level contacts with political, government, business, civil society and opinion leaders; provided analysis of political and economic developments; advocated Australian views on a range of international issues;undertook frequent public speaking and media engagements; oversaw Australian development programs; and helped to resolve sensitive consular cases. He played a very active role in promoting trade and investment, with a strong focus on the resources sector, education and infrastructure. In DFAT's Africa Branch 2008-11, Jon played a key role in elaborating and implementing the then Government's policy of strengthening Australia's engagement with Africa, focused on four pillars – political and security cooperation, economic ties, development assistance, and people-to-people links. Jon also headed DFAT's Resources and Business Liaison Section, representing Australia at the Extractive Industries Transparency Initiative and the Kimberley Process on Conflict Diamonds.
In 2001-04 he was lead negotiator on Australia's Free Trade Agreements with Singapore and the United States, and served earlier in his career in London, Moscow and Belgrade. Jon earned his MBA from Henley Business School, UK and a First class from the Australian National University (BA Hons, First Class).
Jon is a leader in international and strategic engagement. With his extensive experience as a diplomat he developed lasting contacts with political, government, business and civil leaders. He has played a significant role in shaping Australia's foreign policy and through doing so has driven extensive trade and investment.