OUR TEAM
---
Meet our people. Highly collaborative, passionate in their fields and eager to apply thier diverse range of skills and experience.
Our clients have access to a team of experts with specialised industry, academic and institutional knowledge, experience and passion. Working to improve the world as they see it. Every day they are working to bring fresh and innovative solutions to the challenges facing our clients.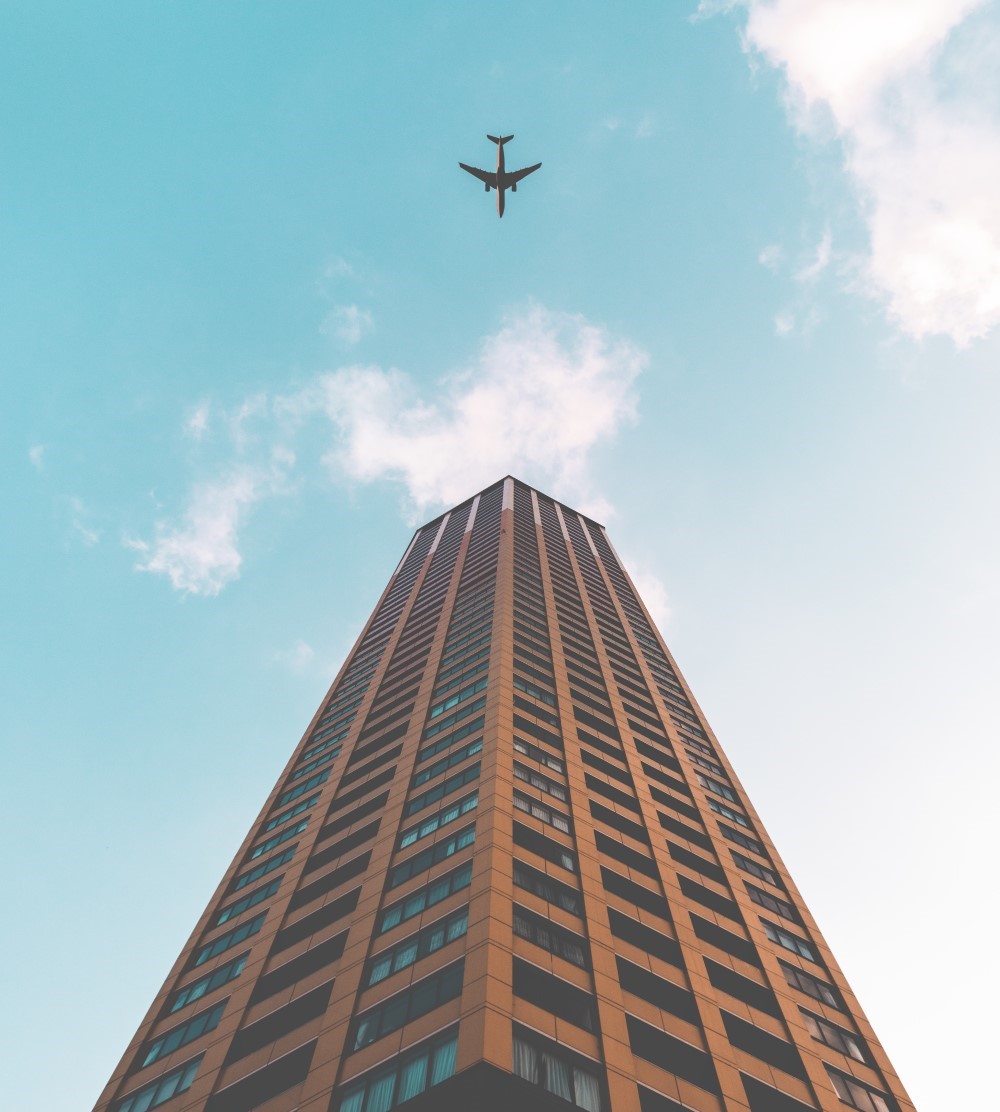 Andrew McLennan
Managing Partner
---
Andrew McLennan is a Partner of Kings & Goodman. He leads the firm in its strategy and mission to deliver the best client results in the management consulting industry. Andrew lived and worked in Nigeria in the early nineties. He worked for a local organisation involved in healthcare, community developments, education and training. During this time he travelled to most major cities and developed a strong understanding and connection to Nigerian culture and society. His relationship with Africa has continued since then and has included interaction with various aid organizations in several African nations and regions. Andrew has also worked in banking and finance in Australia and the United Kingdom. In London he helped establish and manage an investment company that gave clients exposure to European and North American equities, futures and options. Returning to Australia in 2000 he launched into a new sphere, establishing his own business focused on corporate training and education which operates across Queensland and New South Wales. He is passionate about the emergence of developing economies and the opportunities and possibilities that exist for the continent and those who partner with Kings and Goodman. He is a graduate of the University of Queensland, Australia. His expertise range across many sectors and he has played a part in many major developments in global finance markets. He has a long and proud history of working with African organisations and is passionate about the emergence of developing economies.
Anthony Uagboe
Partner | Lagos
---
Anthony Uagboe is one of the founding partners of Kings and Goodman and is based in Lagos, Nigeria. Anthony has over 20 years' experience in delivering advisory services, banking and financial services. Tony has served in a variety of roles, with extensive experience covering Retail and Corporate/ Investment banking; having worked in Santander Bank England, Zenith Bank Nigeria and Exxon Mobil. Tony has an MSc in International Strategy and Economics from the prestigious University of St. Andrews United Kingdom and is also a member of the Institute of Customer Service U.K. His areas of expertise include strategic business development, transaction structuring, project financing, sales and negotiations;and he has been involved in several significant transactions in the financial sector in Nigeria and the United Kingdom. Anthony currently sits on the Boards of a number of companies including Promeil Resources Limited and CFS Multi Network International.
Dennis Danasabe Baba
Country Manager | West Africa
---
Dennis is the Country Manager of Kings & Goodman in West Africa. He is responsible for the firm's team and operations across KG's emerging West Africa network of offices. Dennis is also the Managing partner of Kings and Goodman Solicitors, Nigeria. He graduated Law at the University of Jos in the year 2000 and is actively involved in both management consulting and general legal practice. He was called to the Bar in 2003 and sits on the boards of several companies. He has significant and robust experience in all key areas of strategy and business management, including adoption of emerging technologies such as blockchain.
Dooter Malu
Senior Manager | New York
---
Dooter Malu leads Kings & Goodman's strategic engagement in North America. Dooter is an international law and development professional with over 10 years experience in project management, law reform, financial institutions, human rights and international criminal law. He is a graduate of Harvard Law School, and previously served as the Head of the Freedom of Information Unit at the Human Rights Commission in Nigeria, responsible for promoting and enforcing the recently enacted freedom of information law among federal government departments and agencies in Nigeria. Dooter worked with the office of the prosecutor at the International Criminal Court and the United Nations Criminal Tribunal for the former Yugoslavia both in the Netherlands, where he was involved in the prosecution o suspects responsible for the 2007 post election violence in Kenya and the Srebrenica massacre respectively. Dooter also served as an in-house counsel for Keystone Bank in Lagos, Nigeria for many years where he coordinated the legal work of 35 branches of the bank and handled over 1000 individual transactions in the process. He is currently a consultant with Robert Half Legal in Washington DC, United States. Dooter holds Master of Laws degrees from Harvard Law School and the University of Turin in Italy. He has served as a delegate at the Nigeria-Switzerland Political Dialogue on Human Rights and a reader for the Mandela Washington Fellowship 2015. He Is the Co-Chair of the Harvard Law School Black Alumni Reunion and is a member of In Vino Vertias at the Harvard Law School.
Michael Smith
Partner | West Africa
---
Michael is a Partner at Kings & Goodman in West Africa. He is extensively involved in all aspects of the firm's strategy, team and operations. Michael has served in a variety of roles across several organisations, including roles as MD/CEO, Divisional Head and Corporate Relations and Company Secretariat of United Bank for Africa (UBA). Michael also was Head of Corporate Affairs and Marketing at Stanbic Bank Nigeria, now Stanbic IBTC Bank (a member Standard Bank Group, Africa). Michael has over 28 years of experience in delivering corporate and communication advisory services. Michael is a thought leader and a major player with excellent social graces who is comfortable and adept at working with top decision makers. His acute emotional intelligence, tireless energy and people skills enable him to add value through a complete project life-cycle: from strategic visioning and to solution development and implementation.
Philip Yisa
Partner | Abuja
---
Philip Yisa is a Partner based in Abuja, Nigeria. He is a dynamic legal practitioner with vast experience in commercial and corporate law has earned him the confidence of clients who range from individuals, corporations, government agencies and ministries within and outside Nigeria. He is a graduate of the University of Aberdeen where he holds a Masters of Laws degree in International Commercial Law. As an active legal practitioner and mediator, Philip has successfully negotiated and closed deals with international partners looking to do business in Nigeria. Companies including KapAfrica Group, Vopnet Nigeria Limited, Raylip Investment Limited have relied on his legal and business nous in helping their business achieve set goals. He has also carried out various works with the Nigeria Communications Commission (NCC), Nigeria Investment Promotion Council (NIPC), Department of Petroleum Resources (DPR), just to mention a few in the areas of due diligence checks. He has mentored and trained other members of staff and clients such as business development managers and in-house legal practitioners on key legal considerations, such as legal documentation, basic legal concepts and risk allocation and Internet based legal research. Philip is a Graduate member of the Nigerian Institute of Management and a member of the Nigerian Bar Association (NBA) Abuja Branch, Member Oil and Gas Forum, African Regional Forum of the International Bar Association (IBA). He has attended several conferences and seminars within and outside the shores of Nigeria.
Victor Asoyo
Partner | Brisbane
---
Victor is a strategic leader with Kings & Goodman. He is a very diligent, well balanced and determined individual who aims to achieve objectives as part of a successful business. Victor has the experience and capabilities to deliver in various areas of business growth and start-ups. Victor obtained a Graduate Diploma in Legal Practice and admitted to Supreme Court of South Australia in December 2004. He also obtained his Bachelor of Laws LLB from the University of Adelaide, Australia and a Bachelor of Science (Jurisprudence) also from the University of Adelaide. Victor is a solicitor to the High Court of Australia. Victor is a Partner of one of Australia's top Law Firm's. He has an active role in commercial transactions acting for major banks, mezzanine financier's and private lenders. He specialises in construction finance, property finance, general security advice and debt factoring. He has a strong community involvement and believed in the potential for Africa to be the next frontier to those seeking opportunities to grow and expand.
Dr Abigail Zibrook
Partner | Brisbane
---
Dr Abigail Zibrook leads the communication and developmental unit of Kings & Goodman. Abi is an award-winning Marketing and Communication Consultant with over twelve years' experience across sectors including public sector management, government, and international development. Dr Abi obtained her PhD from Griffith University. She is also a Research Fellow at the University. Abi currently sits on the boards of several companies and also serves at different levels within the multi-cultural community in Australia.
Blessing Agada
Partner | Business Development
---
Blessing Agada is a Partner and leads a team of professionals responsible for business development and emerging markets for Kings & Goodman globally. He is responsible for all aspects of the firm's team and operations across KG's global network of offices. Over the course of the years, Blessing has served in a variety of roles across several organisations, including roles in Law in Nigeria and Australia, banking in Guaranty Trust Bank Plc, in government with Queensland Government and in energy and resources sector . Blessing received his Masters in Law from the University of Queensland, Australia, Law Degree (LLB Hons) from the University of Jos, Nigeria, Post Graduate Diploma in Law from Griffith University and Diploma in Project Management from the Australia Institute of Management. Blessing is a Solicitor and admitted to the Supreme Court of Queensland, Australia and the Supreme Court of Nigeria. Blessing sits on the board of several companies. He is an executive member of the management council of the Australian-African Business Council (Queensland). He is Secretary General of the Nigerian Community Association in Queensland and a former member of the Advisory Council Board of the Queensland African Communities Council.
Dr Frank O Agada
Senior Adviser on Health
---
Dr Agada specializes in healthcare delivery, governance and strategy. As a trained Consultant Head and Neck Surgeon and a fellow of the Royal College of Surgeons Edinburgh, in the United Kingdom, Dr Agada has a deep understanding of best practice in healthcare delivery in the frontline. He is well travelled and has significant experience in the management of health-related issues in developing countries, having spent significant time training and working in Nigeria and Ghana. Dr Agada has also spent some time visiting the USA and has had the opportunity of observing medical practice at John Hopkins, Baltimore and other New York Hospitals. With shifting population and growing diversity of health needs, as well as increasing pressure on limited budgets, Dr Agada leads the Kings Goodman Health care advisory team made up of world class health experts. Dr Agada provides strategic advisory services on health care delivery and management systems. He has over 35 peer review publications and has written chapters in several textbooks. Dr Agada is very passionate on health care delivery and sustainability.
Ray Dye
Associate Partner | Brisbane
---
Ray has over 30 years experience in retail, manufacturing, service industry, importing and distribution, and business broking. For most of his commercial life, he has focused on business, as a source of wealth for developing nations and remains convinced that business is the only viable solution for the Challenges of developing nations. Ray Dye was born in Kenya, East Africa. He lived in South Africa from 1970 until 2001. He has started and successfully managed businesses in South Africa, Canada and Australia. Ray points to Africa as a sleeping giant that has matured enough to embrace carefully placed and monitored investment. It is culturally rich and currently experiencing huge market growth. Ray has also served in the Chamber of Commerce and Industry as an executive member at a Provincial level and as an alternate member at a National level.
Amanze Ejiogu
Associate Partner (Strategy and Law) | Scotland
---
Amanze serves in the strategy and law unit of Kings and Goodman. He has worked on several law related consultancy briefs. Amanze has extensive work experience as an accountant and later as a consultant with both Deloitte and KPMG. He is a fellow of the Association of Chartered Certified Accountants (FCCA), and a Fellow of the Higher Education Academy. He currently sits on the ACCA Scotland Committee, is a member of the Board of Management of the Grampian Housing Association and a Commissioner on the Public Works Loans Board. He is also an Associate member of ICAN (Institute of Chartered Accountants in Nigeria) and a Barrister and Solicitor of the Supreme Court of Nigeria and a member of the Nigerian Bar Association.